Murphy's MU2008 Concentrated Tire and Tube Mounting Compound (40lb Pail)
---
Murphy's MU2008 Concentrated Tire and Tube Mounting Compound (40lb Pail)
Shipping Estimate
Ships in 1-3 Business Days
Shipping times vary.
Part No: MU-2008
SHIPPING INFO
Shipping Estimate
Ships in 1-3 Business Days
Shipping times vary.
---
---
Murphy's 2008, 40lbs pail Tire and Tube Mounting Compound is the "Original" concentrated mounting compound designed to assist in mounting rubber tires and tubes on all types of wheels. It is fortified with rust inhibitors to protect against wheel corrosion. Murphy's mild formula is worker-friendly. This Mounting Compound is a thick, vegetable-based lubricant. Murphy's can be used in its concentrated form or diluted in water (3-4 parts water, 1 part Murphy's). Come in 8lbs pail (MU-2000), 25 lbs pail (MU-2005), and 40 lbs pail (MU-2008).
---
Industry-Leading Quality and Performance:
You can see and smell a difference because we use only high-quality vegetable oil in the manufacture of Murphy's tire mounting lubricant, which is lighter, clearer, extremely consistent, and does not separate. Competitors' lesser quality formulas, made with cheap raw materials, are often darker, thicker, unpleasant-smelling (for a reason), and separate.
---
Concentrated Use:

It packs beads better than any other product due to its excellent adhesion, ultra-thick consistency, and the fact that it doesn't separate.
Hard-to-mount tires go on easily when you use Murphy's in its concentrated state.
Diluted Use:
Add Murphy's to water (1 part Murphy's and 3-4 parts water), mix slowly, or let it sit overnight to have a superior, environmentally friendly, and economical tire mounting liquid lube.
Excellent for general purpose tire mounting and de-mounting applications.
General Rubber Lubricant Use:
---
Features:
Environmentally friendly
Non-toxic, biodegradable
Totally safe for all tires
Made from natural, renewable resources
Economical when diluted
No petroleum oils of any kind
Ultra-thick concentrate for excellent performance when packing beads
Amber color
Moderate rust inhibition
Mild citrus odor
Contains no phosphorus
Contains no chlorine
Contains no zinc
Contains no petroleum
Non-flammable
---
Specs:
Form: Paste
Color: Amber
Odor: Citrus
Total Alkalinity: 50-60 mg KOH equivalent per gram
Water Dispersibility: Soluble
Rust Inhibitor: Yes
Water-Based: Yes
Concentrated: Yes
Size: 40 lbs Pail

Other Available Sizes
MU-2000: 8 Pound Pail
MU-2005: 25 Pound Pail
---
Application:
Bead Packing
Consumer Tires ( Can be used as-is or diluted)
Semi Truck
Construction Tires
AG Tires
OTR Tires
Racing Motorcycles (MU-
2146 is a better option)
ATV 
(MU-
2146 is a better option)
---
---
Customer Reviews
Write a Review
Ask a Question
Filter Reviews:
Shipping
porch
bucket
face
look
bead
guilt
abandon
trials bike tire
problems
02/20/2020
Ronald P.

United States
Murphy's Concentrated Tire and Tube Mounting Compound (40lb Pail)
Made installing the tubeless inserts in my dirt bike tires a breeze. And with this product having a rust inhibitor will add to the life of the spokes an rims of my bike. Also using the Murphy's Concentrated clean up is a snap. Awesome product!!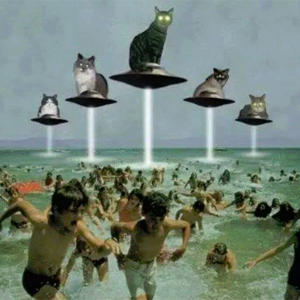 RS
03/21/2019
Rosemary S.
40 pounds of water-based lube
I bought the wrong size, but now my husband has enough lube for at least five years. Having so much lube means me can use it with abandon without any guilt. He was having problems getting a tubeless trials bike tire to seat on the bead, but there's nothing you can't do with THIS MUCH lube. Shipping was expensive, but it was worth it to see the look on my husband's face when he saw the giant bucket of lube on the porch.
Works best of tbe diff kjnds
I used it a lot